MCS Oxygen Sensor Exhaust OEM Style Rear Header For Rear Head Pipe, Softail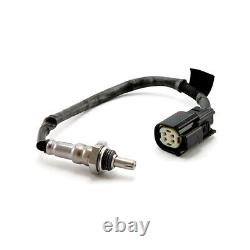 Rear head pipe of Softails. Rear header, in crossover section, to rear muffler of Touring & Trikes, front muffler FLHC models. Rear head pipe, Softail: 2021 FLFBS, FXBBS, FXBRS, FXLRS, FXST. Front & rear head pipe, Softail: 2021 FXFBS, FLSL, FLSB, FLHC, FLHCS; 2022 FLSB Front muffler, Touring: 2021 FLHC, FLHCS. In crossover, Touring: 2021 FLHR, FLHRXS, FLHT, FLHTK, FLHX, FLHXS, FLTRK, FLTRX, FLTRXS.
In crossover, Trike: 21-22 FLHTCUTG, FLRT. We will accept your request at our earliest opportunity. This includes Republic Of Ireland. Please do not ask us to lower the value of goods this is illegal and we do not want to get involved in this kind of activity.