Seadoo XP 787 jetski head pipe exhaust muffler 274000161 274000941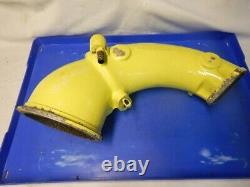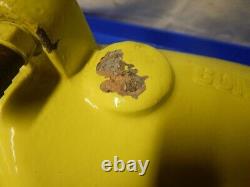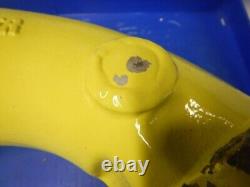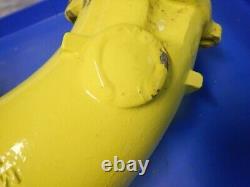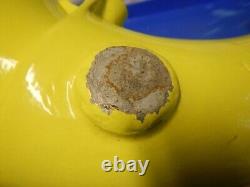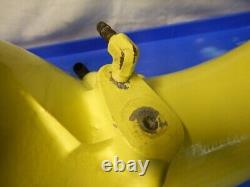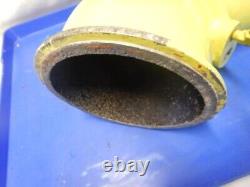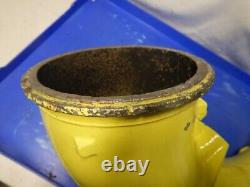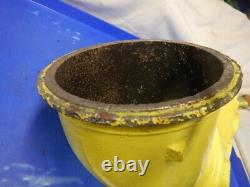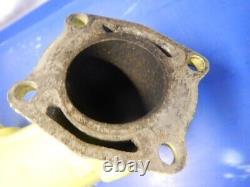 Seadoo XP 787 jetski head pipe exhaust muffler 274000161 274000941. This came from a 1997 XP ski and has been sprayed yellow by previous owner. The seal lip is good with minimal corrosion. It looks like there has been a previous repair on some of the discs.
I have tested them with a sharp bradle and the repairs appear solid but obviously i cannot confirm how long they will last. I also have the other half listed on my other items.
THIS ITEM IS A "USED PART" SO IT WILL HAVE THE USUAL SIGNS OF WEAR/USE ETC AND MAY HAVE MINOR MARKS OR SCRATCHES ON IT ETC. IF YOU WANT TO KNOW A MORE DETAILED CONDITION OF A PART THEN PLEASE ASK FIRST.
On most occasions you will receive the item as shown in the photo, however on a very rare occasion, you may be sent an identical item, but not the actual one shown in the photo. Rebel Jetski's is one of the largest used Jetski parts stockist in the East of England for SeaDoo, Yamaha, Kawasaki, Polaris and Mastercraft Wetjet. The initials starting "RJ" or "R" in the title & description is for my stock reference and is not a part number. AB31-AB38, AB40-AB56, IV1-IV28, IV-30-IV32, IV36, IV40, IV52-IV54, IV63, KW1-KW14, PA21-PA38, PH4-PH41, PH49-PH50, All BT postcodes (Northern Ireland).
No Guarantee is given for any delays after the item has been posted and proof of posting is always obtained. Collection may be possible for some larger items but you must contact me first before purchasing the item.
Unless you are competent in Jetski electronics and have properly identified the fault, I would suggest you seek advice from an expert first and not just guess what may be wrong! You may cause major damage to an electrical component (MPEM's and ECU's etc) if you have failed to correctly diagnose what caused yours to break! Please be aware that some electrical parts cannot be fully tested before being posted (usually specified in description). For this reason, please test the item on your jetski before it is fully fitted. No responsibility or labour cost is accepted for items fitted that are subsequently found to be faulty or broken.
During the removal of certain parts, some electrical items may be supplied with the terminal pins removed from the plugs. You will need to check that they are placed into the correct terminal holes on the plug before re-fitting. Special terminal pin/plug removal tools must be used to remove the wires from the plug for fitment. You must use this tool, as anything else is likely to cause damage to the pins and cutting and re soldering is an absolute NO NO!! Some wires may have been replaced back into the plug to prevent damage during transit so please check that they are in the correct hole before fitting.
(No swapping over of your faulty item or internals etc and trying to return item as faulty). 3 The item must not have been dismantled or tampered with in any way, except for some items that must be disassembled in order to fit. 6 Unless the item is faulty, You are responsible for the return post cost and proof of posting must be obtained. Thank you for visiting Rebel Jetski's.